Asking $60 shipped in conus. Standard PayPal. I will consider offers.
Lens is in great shape, both cosmetically and functionally. Everything turns and slides smoothly.
Includes original case, screw on metal front cap, plastic rear cap, and Promaster UV filter. Lens has an integrated hood.
Any questions please let me know. I am new here, but have perfect feedback on ebay, POTN and Audiogon, but under different usernames. If you'd like to check any references please PM me and we can work that out.
Also, as a bonus, if I get my full asking price I will include (if you want it) an Olympus OM10 film camera. It is in nice shape and functional, but needs new foam seals. I am not 100% sure if anything else is wrong with it. I put one roll of film through it and got pics with streaks of light. Has new batts. Light meter works. I'll also include two rolls of film.
Please use PM for questions or offers. Thanks.
hood extended -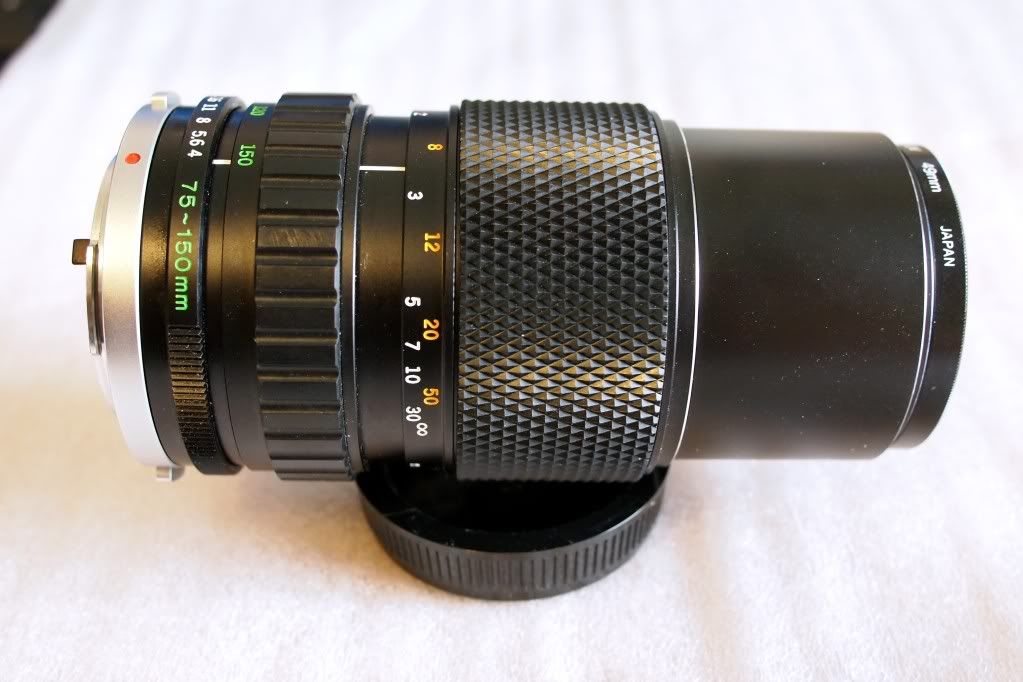 75-150 on the OM10 -
OM10 shot with the 75-150 on PL1 -